GOLDEN Artist Educator
October 2017 – present
GOLDEN is a company that manufacturers acrylic paint, QoR watercolors, Williamsburg Oils, and publishes a newsletter called "Just Paint" that is an incredible educational resource. Elisabeth was invited to attend the GOLDEN Artist Educator Program in New Orleans during the first week of October, where she received hands-on product, material, and technique training, becoming a GOLDEN certified Artist Educator!
Exhibition Coordinator
Reflected Light: Celebrating the Wide Embrace of Anthony Caponi
"One does not achieve clear vision by looking directly at the sun. It is reflected light that reveals the shapes and colors of worldly realities."
–Anthony Caponi
Conceptualized and Coordinated by Elisabeth Heying
Caponi Art Park & Learning Center | Opening May 5th, 2017
Anthony Caponi was a modern-day renaissance man: an artist, educator, poet, philosopher, innovator, and engineer. From revitalizing the modern practice of stone carving, to building the Macalester College Art Department from the ground up, Caponi's embrace was wide and bountiful. His life and work modeled what it means to be fully engaged in life as an artist for an innumerable amount of creative thinkers. Caponi's own 60 acres became the focus of his energies as he transformed the land into Caponi Art Park. The Park was conceived as an outdoor laboratory to teach and demonstrate how creativity is an essential part of daily living–his vision of the integration of art, life, and nature. The Park not only provides the experience of art, but also provides a space for visitors to embrace the creativity within themselves– not only illuminates visitors with the wonder of art, but illuminates the path of their own artistic journey. Caponi Art Park proudly accepted the Arts Achievement Award from MRAC (Metropolitan Regional Arts Council). This award was presented in recognition of the Park's achievements in "creative placemaking," honoring its commitment to environmental stewardship, public art, and community involvement. With Caponi Art Park's 25th Anniversary just around the corner, the totality of the Art Park stands stronger than ever as a living metaphor for Caponi's life and work.
In response and celebration, Caponi Art Park invites artists of all ages, styles and media to submit work for Reflected Light, a call for entries exhibition celebrating the wide embrace of Anthony Caponi and the impact his artistic legacy has left on us all. Artists are called upon to consider the impact, influence, and inspiration that have been imparted to us all by the sculptor's touch, and his work that has so foundational to our creative community. Let us join together in art and in life to kickoff our 25th season and commemorate the great force of nature that was Anthony Caponi.
More information here.
StudioLab Technician
The School of the Art Institute of Chicago
Painting & Drawing Department
May 2016 – present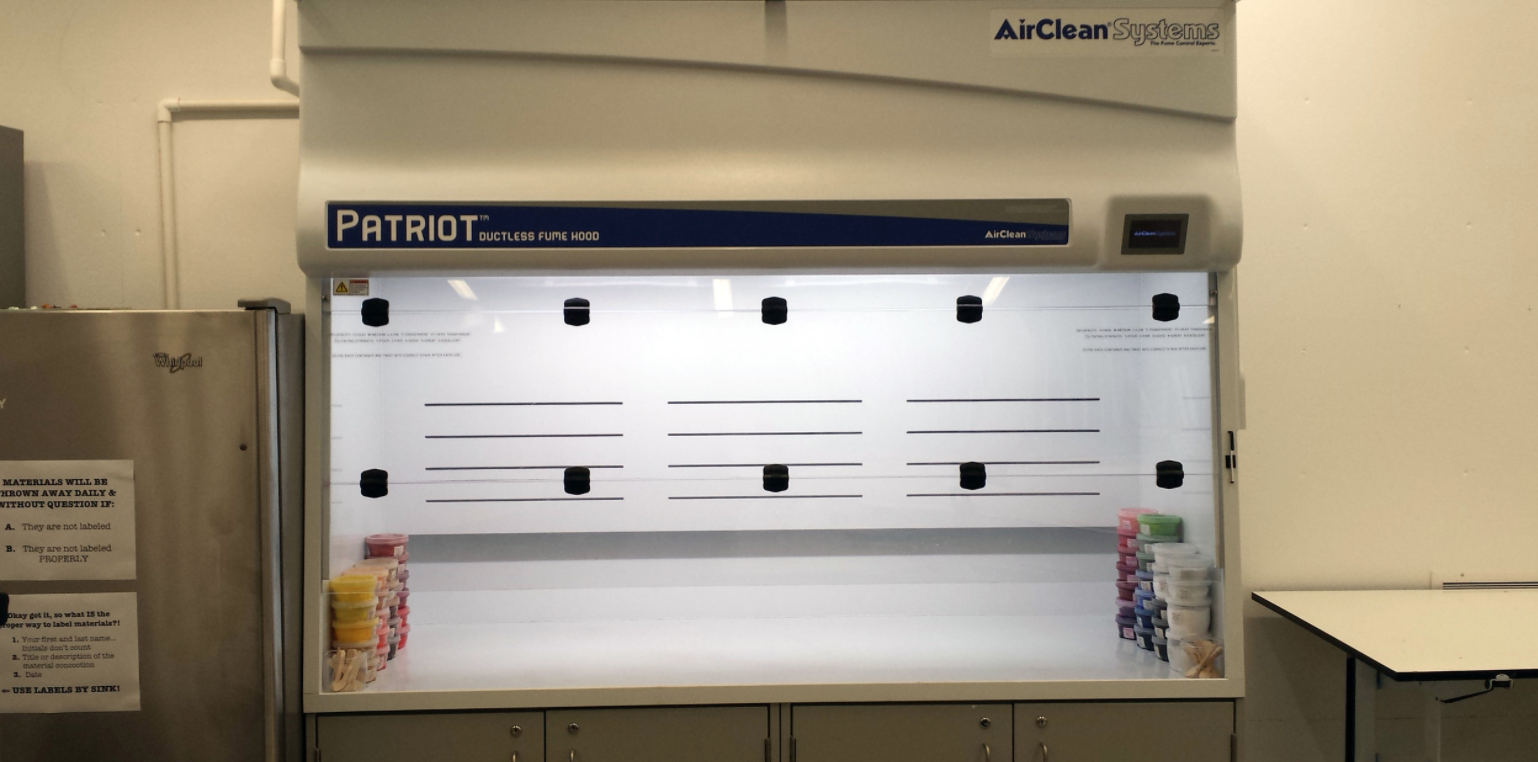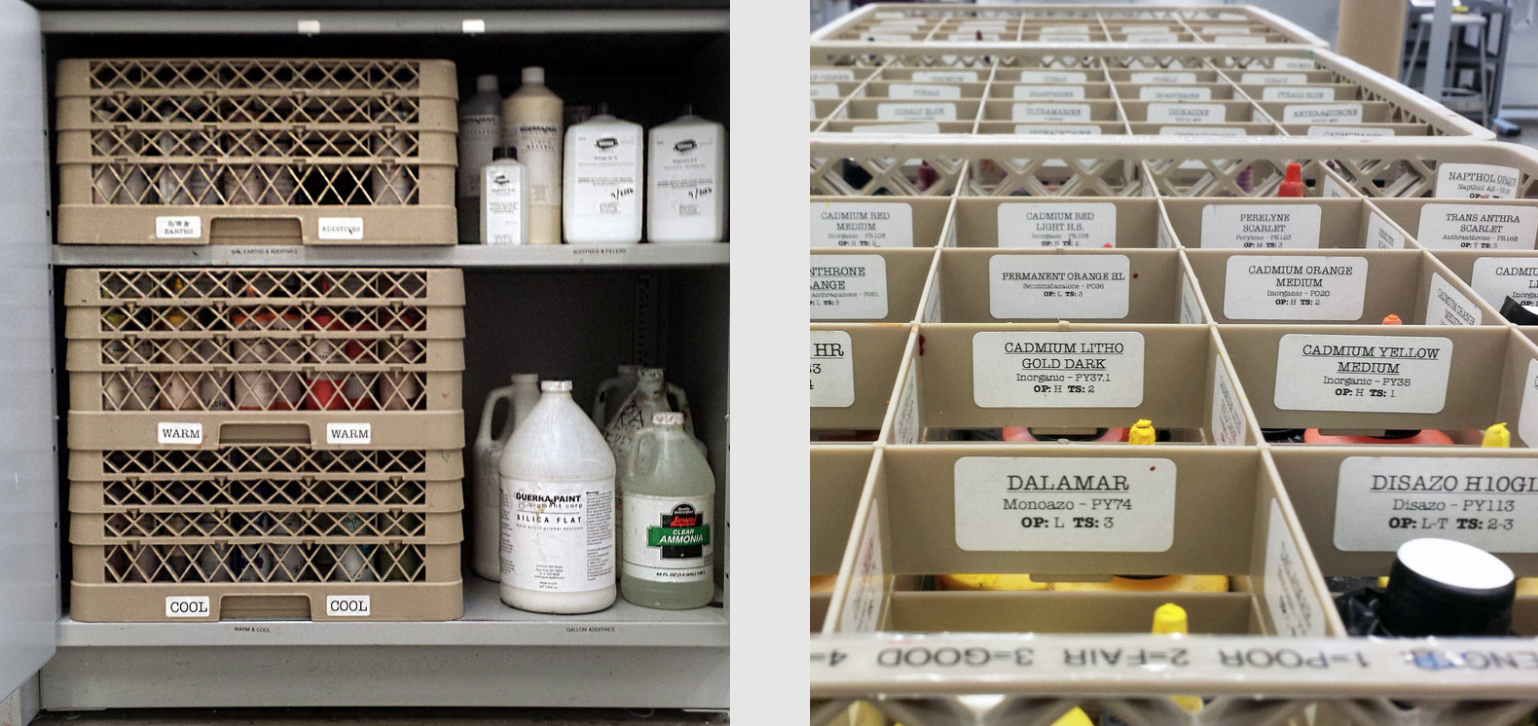 Serves as SAIC's Painting and Drawing Department's first Lab Technician; oversees StudioLab designed especially for the study and exploration of painting and drawing materials and techniques in an academic studio setting; Develops and implements programming to meet curricular needs and broaden co-curricular potential; Monitors lab outside of daily class hours and transitions the space from curricular use to independent student use; prepares the spatial set up for the instructor for the following day; Bridges knowledge and function, and provides instruction for all StudioLab staff, including professors, graduate student Teaching Assistants, and student StudioLab Monitors; Serves as liaison of communication between administrative staff, faculty, students, and facilities staff; Oversees and manages the inventory and purchasing of painting and drawing materials for the StudioLab; Develops documents and instructional videos as reference material for departmental use.
Blog Writer
March 2016 – present
Curator
After the Suffix: A Call for Entries Exhibition
Conceptualized and Curated by Elisabeth Heying
Locallective | January 8 – 29, 2016
Art is Meaning: meaningful, meaningless. Art is Impact: impactful, impactless. Art is Hope: hopeful, hopeless. A single stroke of paint, flash of a camera, or sculpted form can unfold the purpose of existence and divulge art's pivotal role in understanding this. On the contrary, these efforts can also exist solely for themselves, thus unfolding and divulging nothing to the world. Locallective invited artists of all styles and media to submit work for After the Suffix, our upcoming January call for entries exhibition. The pursuit of an artist is surely a necessary and enriching one, as is the pursuit of finding meaning in our daily experiences. How does one marry the process of drawing a line with the journey of understanding the universe? After the Suffix demands reconciliation between the ways in which we live, and the way in which we qualify the meaning behind these ways. The exhibition explores the monumental (inflated?) importance of answer-seeking through the practice of fine art, while acknowledging that art is simultaneously a simple (extraordinary?) combination of shape, line, color, form, and value.
Featured Artists:
Stephen Jensen, Joey Knox, Sarah Anderson, Erin Elizabeth, Dimitri Pavlotsky, Karen Lowry, Bryce Walborn, Max Maddox, Jorge Golgo Quintero, Jan Parker, Parita Shah, Michael Goro, Kneedy, Al-Qawi Nanavati and George Wolf.
Exhibited street art and conceptual art in the same show, making for a dynamic show challenging the materialization of meaning.
Production Assistant and Set Painter
"Creature" by Heidi Schreck
With Dandelion Theatre | At The Side Project Theatre Company
October 24 – November 7, 2015
Set in England in 1401 but told in a modern style, Creature is loosely based on the life of Margery Kempe. Margery has been tormented by visions of the Devil for the better part of a year but now, after seeing a vision of Jesus, she has decided to become a saint. Her husband is unconvinced by her new found asceticism, the village priests have all given up on her, and her own housemaid thinks she's possessed. Can Margery's saintly ambitions be trusted? Creature explores the nature of faith and identity with "simplicity, contemporary zing and lyrical flights of startling loveliness." (Time Out New York)
Originally brought onto the team as a Production Assistant, Elisabeth stepped into the position of set painter when the set designer unexpectedly had to leave the team. Selected and purchased paint colors, developed painting technique to evoke a worn-down stone floor, employed 2-coat technique over approximately 300 square feet.
Curator
Liquor, Sausage, and Lies about Her Future
A Solo Exhibition featuring Robert Sebanc Curated by Elisabeth Heying
Locallective | October 9 – 28, 2015
Liquor, Sausage, and Lies about Her Future is a solo exhibition featuring Robert Sebanc. While contrasting old and new materials, Sebanc makes use of his observations and experiences in the urban landscape along with found objects and photographs to challenge the perception of both meaning and history along with the transformation of memories and materials. The show is primarily comprised of large scale paintings on canvas that create a dialogue between abstract works eluding to urban decay and representational works exploring imagery from found polaroid photographs. Each painting, installation and sculpture engages the viewer to experience the work as both observer and participant. Materiality plays an important role in this relationship, bringing to mind a familiarity with memories, ideas surrounding experience that is both tangible and elusive, and the urban environment and the narratives within it.
Liquor, Sausage, and Lies about Her Future was the first exhibition where Sebanc's figurative and abstract works were curated to be shown side by side as one breadth of work.
Curator
Still Collisions: A Call for Entries Exhibition
Concepted and Curated by Elisabeth Heying
Locallective | September 11 – October 1, 2015
Locallective invited artists of all styles and media to submit work for Still Collisions, our first-ever call for entries exhibition. Still Collisions explores the various colliding forces we experience throughout our lives and the magnitude found in the moment of impact between these forces. Collision, or the moment of impact, refers to many things. A collision between two people or groups of people on an emotional or ideological ground. A physical and observable collision that impacts those surrounding it. Meetings, feuds, celebrations, changes, passings, moments, goodbyes. Still refers to the quiet or understated ways that these collisions can take place, and to time itself. It indicates the calm before or after the storm, and the way time has the ability to alter our perception of these impacts. "Without contraries is no progression." Still Collisions examines the opposing energies that drive us, shape us, and force us to reconcile the complicated and ever-changing world we live in.
Featured Artists:
Michael H Hall and Yhelena A Hall, Robert Sebanc, Rafi Jacobs, Natalie González, Jenna Sedlack, Tamara Fraser, Molly Eisenberg, Robert Fowler and Andy Pruett, Alexandra Wright, Kris Allen, Biraaj Dodiya, Logan Brody, Charlie Steinken, Caroline Liu, Annie Rose Soler, Hayley Koustis, and Elisabeth Heying.
Developed and instated the Call for Entries process and system of organization at Locallective, brought together a group of 19 Chicago artists with a broad range of artistic practices and backgrounds, spearheading the most diversely inclusive exhibition the gallery had ever shown.
Set Designer
"The Summer of Daisy Fay" by Ed Howard
With New American Folk Theatre | At Redtwist Theatre
July 11 – August 17, 2015
In "The Summer of Daisy Fay," based on the book Daisy Fay and the Miracle Man by Fannie Flagg, we meet Daisy Fay, a charming, spunky young woman from small town Mississippi who has dreams of and ambitions for something more. Daisy carries the audience with her as she recounts memories, both heartfelt and jovial, from her tom-boyish youth to her theatre success to her beauty pageant ambitions.
This theatre set was designed and crafted by Elisabeth. Notable features include the utilitarian layout of the space evoking a basement as well as a pageant stage, the hand printed scrim curtains that were used as props to simulate pillars, stage curtains, and a variety of different spaces throughout the performance, as well as the detail of the hand drawn 1958 calendar pinned to the wall.